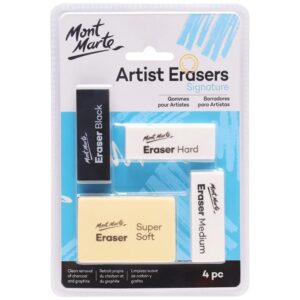 The Mont Marte Signature Artist Erasers set contains 4 erasers for all your artistic needs. The jumbo super soft eraser is great for large drawings and can be used to lift off highlights with charcoal or graphite. The hard eraser is perfect for harder surfaces such as tracing paper. The medium eraser is ideal for more delicate papers where abrading may be an issue. The black eraser is excellent when used on black paper and will not leave marks that white erasers have a tendency to leave.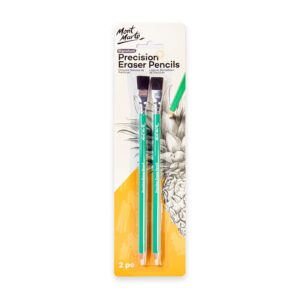 Add depth to your drawings with our Signature Eraser Pencils 2pc. Featuring a 4mm white eraser strip inside the pencil body there's an eraser at one end and a taklon brush at the other! These handy-dandy pencils are great for precise erasing and adding highlights to your work. Once you've erased the desired area use the brush for a quick and clean tidy up.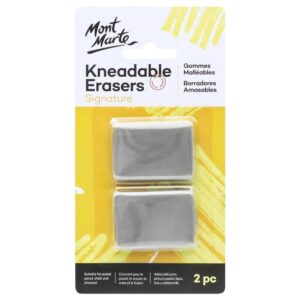 Kneadable Erasers are an essential tool for the charcoal, pastel and sketch artist. Mont Marte Kneadable Erasers mould easily into a multitude of shapes and sizes.