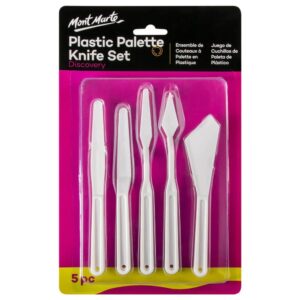 These Mont Marte Plastic Palette Knives have flexible blades that have no cutting edge. They can be used in conjunction with brushes when applying paints onto a canvas or painting surface - create great impasto effects and lay down flat colour. They can also be used for mixing paint, mediums and pigments on your palette. Suitable for oil and acrylic paints. Ideal for students to explore ability.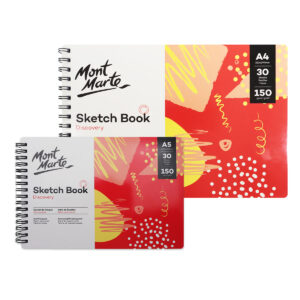 Get your bright ideas down on paper. With 30 acid-free sheets, our Discovery Sketch Book gives you plenty of space to rough out a sketch, plan, design or create a masterpiece.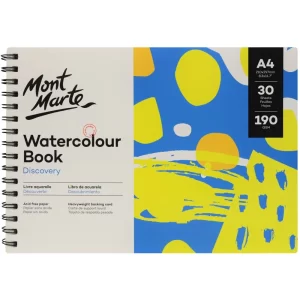 Explore the world of watercolour! This book features 190gsm paper that's perfect for trying out a range of watercolour techniques and creating artworks. If you are thinking about trying watercolour, this is perfect place to start.